Our Family Recipe:
How a tree becomes a TreeHugger Floor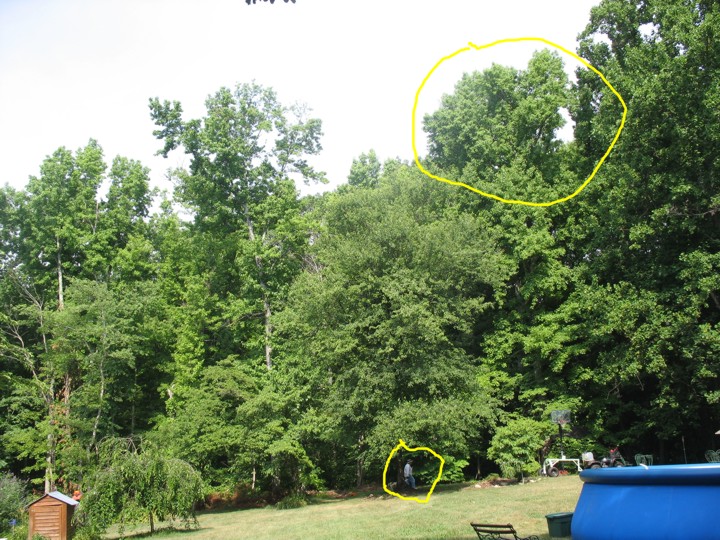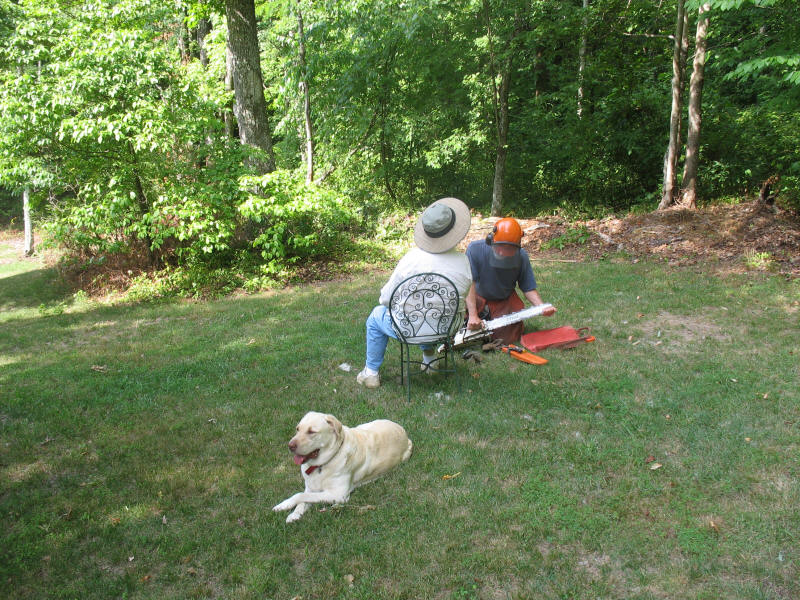 Yellow circles show top of Sweetgum tree to be cut and my mom walking below it. The tree is about 85 ft tall. Okay okay, I know what you're thinking...We said we take the "worst first" & the dead dying & down. So, what's the deal here? Basically, I had been wanting this particular Sweetgum out of my yard for a while. Also, we did use other trees to make this flooring. Most if not all of the other trees we used were: Dead, Dying or Down already. Mom and Freedom, our labrador, watch as Dad prepares his saw.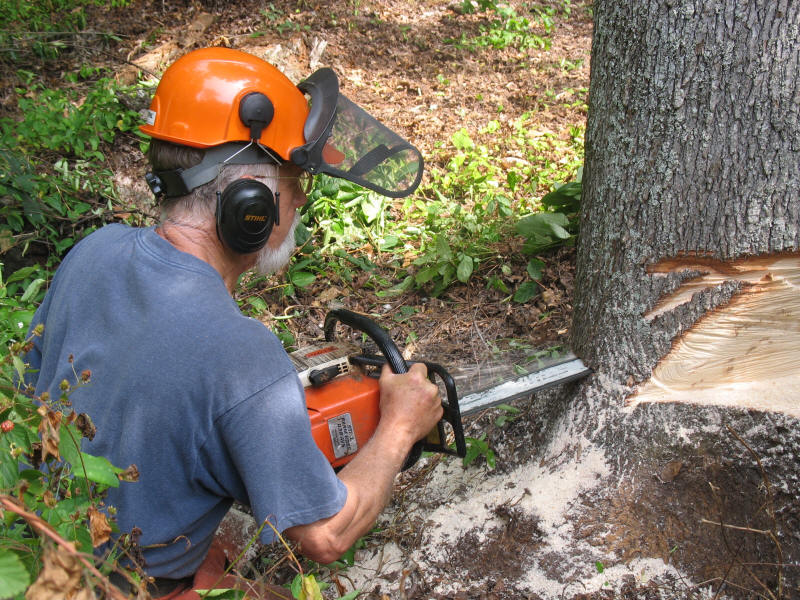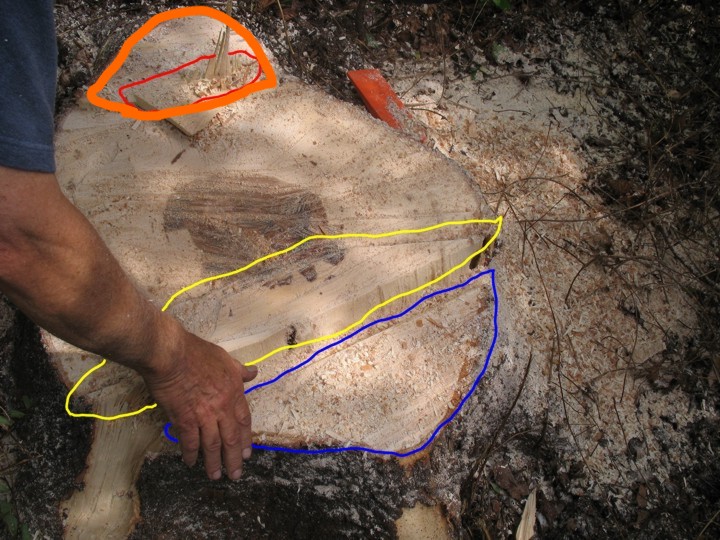 Dad uses Swedish directional felling techinique to control tree.
Blue: First, dad cuts out notch. Shorter and steeper than traditional notches. See picture above right.
The area between the yellow and orange lines described below is completely cut out.
Yellow: shows actual hinge area that was left when dad plunge cut (see pic above left). Ideally this is a straighter and 1 inch wide line from side to side. The plunge cut out area between yellow and red. The plunge cut actually removes all of the trees support between the hinge and the release area in orange. This means that the whole tree is then being supported by the hinge and the area in orange behind.
Orange: He will also leave 3-5 inches uncut on the far opposite side from the notch that will hold the tree in place until he cuts it and "releases" tree to fall in the direction dictated by the notch and hinge. shows last area cut. this is where the last cut is made to release the tree to fall in a controlled direction dictated by hinge in yellow.